What do experts think about the remote work trends in 2020?
Remote work is on the rise – according to Buffer's work from home statistics, a staggering 98% of remote workers would like to retain a work-from-home arrangement for the rest of their careers. How is the global recruitment market responding to remote work trends?
We've reached out to 10 recruitment industry experts and asked them about their opinions on the future of remote work trends – especially in light of the COVID-19 pandemic. Here are their predictions.
Expert predictions on the remote work trends
#1 John Stryker, Talent Sourcing Specialist at Kaplan Test Prep (KTP) and Remote Ready
Here is John's take on remote work trends:
Recruiters will need to become advocates for remote work in their own organization.

"Remote work will push us closer to a 'critical mass'. As more and more traditional office workers advocate for remote working arrangements, HR and recruiting departments will be less and less able to hide behind stereotypical remote fears or historical company policies. Those that espouse flexible working arrangements sooner will win the race for talent. 

Twitter's recent work from home announcement will jump-start an (albeit bumpy) snowball effect. The hasty working arrangements prompted by the public health crisis to go along with unprecedented levels of stress and families being cooped up together may make some eager to return to the old ways. On the whole, however, remote set-ups will begin to mature. I list 38 distinct positive variables on my website: people know the stereotypes (no commute, relaxed dress standards, etc.) but are slowly internalizing many of the more subtle positives.
Consider the issues of presenteeism, in-office 'showiness', family moves/car non-purchase decisions (over the long-term), etc.  Lastly, a quote that resonates from Remote: Office Not Required:
"Do you think today's teenagers, raised on Facebook and texting, will be sentimental about the old [in-office] days of all-hands-on-deck, Monday morning meetings? Ha!"
Recruiters will need to become advocates for remote work in their own organization.
It is far and away from the #1 request from candidates and tends to be a minimum requirement for top talent (especially in online sales and technical programming positions). This push from recruiters has been well underway but has not yet received an external trigger like this. If unable to offer flexible working arrangements, reaching as many passive candidates as possible is crucial. Open-source Boolean query expertise will win the day".
#2 Adrienne Cooper, Chief People Officer at FitSmallBusiness.com

Here is what Adrienne has to say about remote work trends:
Remote work is a competitive advantage for attracting and keeping talent.
"At companies where the forced remote employment experiment is working, the leadership team will recognize that embracing remote work has its competitive advantages for attracting and keeping talent.
The most nimble companies have already clarified which roles could be remote on a permanent basis. With that information, recruiters can add marketing tactics to attract candidates from a much broader geography.
I foresee the COVID-19 pandemic increasing the number of remote work opportunities. But, depending on how things go with the economy, those opportunities may be reserved for current employees to relocate versus new remote jobs. If new roles open, I suspect most will be remote for now, but with the expectation that the person will be able to work from the office in the future".
#3 Raveena Singh, Human Resource Executive at Mobstac
Here is Raveena's take on remote work trends:
Recruiters will have to adapt to use remote hiring tools to conduct online interviews and onboarding.
"As COVID-19 cases keep rising, there is still no clarity on when it'll be over and when we would be able to resume our routine. Because of that, in recruitment, there's a heavy dependency on technology for hiring — remote video interviews, online campus drives, online onboarding, etc.
What recruiters have been doing face to face all these years, they will have to do online. Recruiters will have to adapt to use remote hiring tools to conduct online interviews and onboarding.
Remote hiring is on the verge of becoming the new standard. Remote hiring is not only helpful now, but is a much-needed upgrade in recruitment. The companies' recruitment strategy will shift to virtual platforms.
Pre-recruitment assessments and online interviews promise a huge relief for us, recruiters, for hiring new talent during difficult times. Not only are they cost-effective but also cut time-to-hire by 40%.
As far as whether we will get back to the same routine or stick with remote working, I believe we need to be prepared to work remotely while maintaining a solid company culture virtually as well.
I personally believe the effect of COVID-19 on recruitment can be considered as an upgrade to the recruitment process. We can adapt new virtual processes in order to improve the candidate experience and build a strong company culture to survive remote working."
#4 Tatyana Tyagun, HR Generalist at Chanty

Here is what Tatyana has to say on remote work trends:
Remote work will give employers better opportunities to find highly-skilled employees.
"I think that recruiting will change for the better after the pandemic is over. With so many companies switching to remote work, CEOs, managers and HR experts will begin to realize how many benefits there are to remote hiring.
As time goes on, we will all see that we no longer have to settle when finding new talent. Like many other remote companies before, we'll start looking for the best person for the job, no matter where they are located. Being able to hire the best candidate for the job will be the tipping point that will convince even the most stubborn HR manager that remote work is the future.
Recruiters will need to change their entire approach to sourcing and hiring. From the job ad, all the way to the onboarding, everything will need to be adapted to remote candidates".
#5 Kaitlyn Holbein, Founder & Principal Consultant at The Employer Brand Shop
Here is Kaitlyn's take on remote work trends:
Recruiters will still spend most of their time searching for the highest quality talent – but they'll have to find ways to better communicate their interim remote culture.
"In the short term, the current remote work situation is impacting how we need to communicate with candidates. Since candidates can no longer visit your office in person and interact with your team face-to-face, you will need to go to greater lengths to communicate your interim remote culture and in-office experience."
Since many companies may be more open to hiring remotely after this experience, your hiring competition is likely to increase. Rather than competing for talent against only local companies, you'll now need to compete against companies from around the world. This means organizations will need to go to greater lengths to get in front of qualified candidates and show them the merits of your organization and opportunity.
However, a higher volume of candidates on the market does not indicate a higher quality of applicants. As such, recruiters will still be spending a lot of time doing what they did before COVID-19: trying to identify the highest quality talent (the "A players") in a given space and selling them on their organization. Some recruiters say their sourcing efforts may become a little easier if their organizations become more receptive to filling reqs with remote talent".
#6 Damian Chiam, Partner at Janou LLC

Here is what Damian has to say on remote work trends:
There will be a greater emphasis on virtual-real time assessments.
"Recruitment for remote work will remain the same as for on-premise roles in terms of critical assessment for the right talent with the right attitude, culture fit, and flexibility. What will change however will be the interview process (virtually) and specifically the questions could be targeted towards the candidate's ability to work remotely, time management, effective communication skills in a virtual environment.
We also anticipate greater emphasis on virtual real-time assessments to get an idea of a candidate's process, way of working, time management, and decision making. Recruiters will also need to inform candidates of the client's working expectations and only represent those candidates that fit the profile and have the flexibility required to work on and off-premise.
It varies by company. Some companies have experienced a better workflow, energy and efficiency with employees working from home. Employees enjoy the freedom it gives them to determine how to structure and manage their day. However, we are also aware that working remotely can create more meetings as everyone is online and accessible. Some companies will most likely continue the remote work environment indefinitely.
We believe that the majority of companies will opt for a balanced approach of flexible part-time on and off-premise workflow. We are humans that require personal connections so while the majority of work could become remote there will always be an in-person element to ensure team building and cohesion.
Recruiters need to add many new targeted evaluation criteria to their interviewing process. Additionally, the recruitment lifecycle process will also likely be done virtually. There will be a greater emphasis on ability to work effectively remotely, work styles, company culture, virtual teamwork/collaboration, and technology skills. Ultimately in this new environment, recruiters should set realistic expectations for both their clients as well as their candidates. Transparency about time, rates, work policy, health care, time off, reporting, travel, and office equipment/supplies reimbursements".
#7 Michael Alexis, Hiring Director at Team Building
Here is Michael's take on remote work trends:
Remote work will lead to more efficient recruiting.
"In a post-COVID-19 world, the recruiting, hiring, and onboarding processes will all be markedly faster than in the past. Remote work has illuminated the myriad of ways that most companies were wasting time. For example, we've realized we don't need to fly around the country recruiting top talent. We can do a Zoom room with similar results.
With an influx of job applications to sort through given the growing unemployment rate, we've found the best tools powered by AI that identify the best candidates automatically. We have learned to automate the onboarding process.
What used to be a month of paperwork, training, and in-person meetings can now be a week where we batch all paperwork, provide online training that new employees can do at their convenience, and host remote meetings that are typically 50% of the duration of in-person meetings".
#8 Melissa Smith, Founder & CEO at The PVA, Association of Virtual Assistant and Melissa Smith Remote Work Consulting
Here is what Melissa has to say about remote work trends:
Efficiency and emotional intelligence will be key to attracting the best talent.
"Remote work recruiters will see an influx of tools to specialize in streamlining the recruitment process. However, the companies that will come out ahead to attract and retain the best talent are those who are able to be efficient and emphasize emotional intelligence. When recruiting talent the focus shouldn't be on merely the systems in place but the process each candidate will experience. Many companies now rely on systems and plan to be personable later during the interview process. That might not be possible any longer nor was it ever a good idea.
Recruiters will have to learn how to rid themselves of body language biases.
It is common for a recruiter to say how well they can judge someone's character based on body language. Or in the first five minutes of meeting someone to be able to tell if they are the right candidate. This has never been a good practice.
Recruiters have not wanted to embrace the concept of remote interviewing because they believed it was taking away their strengths. The positive is that with mandatory online interviewing recruiters will be forced to put down the body language bias and focus on the job and the candidate – not themselves.
Getting very specific in not only the job details and profile but the person who will excel in the role is necessary. You'll need to discuss your company communications, meetings, and how you disconnect. All things previously discussed after the interview process began. Being a match from the beginning will be a must as the time it takes to get to know someone online who is not a good match will bring steep challenges and many disconnects to your team.
The right balance for recruitment doesn't start with being efficient. It starts with being emotionally intelligent. That, in turn, creates an efficient hiring process where you are attracting the right candidates, to begin with".
#9 Rodrigo Barraza, Director of HR at Ninja Tropic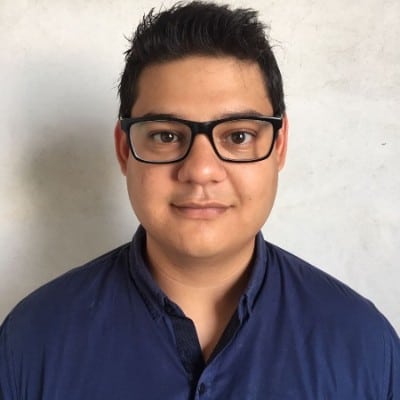 Here is Rodrigo's take on remote work trends:
Remote work will open up access to a wider talent pool, which might lead to increased competition for the best employees.
"Remote working gives us access to a world of talent but creates a small hurdle for the initial human connection. We recognize that local talent might have more options for work in the future so we will have to do a good job of selling ourselves as well. Selling the culture before and after the hire will be a big part of our jobs as HR professionals.
Will everything go back to normal after the crisis is over? In the short term – clearly no. Companies are still working out spacing issues to be in compliance with recommended guidelines. Depending on how well the employees are led and managed will be the driving factor if a company decides to push this further beyond the next 2 years. However, we have to look at remote work as an opportunity to be more agile and scalable. Business leaders and HR professionals have a tremendous opportunity to grow their businesses and sphere of influence.
Being comfortable with technology is expected of recruiters. However, developing creative
ways to connect with A players is a must. Now that we have access to global talent, the battle for talent is national. We will have to go above and beyond to sell ourselves and the company".
#10 Joe Mullings, CVO of MRI and Founder-CEO of The Mullings Group

Here is what Joe has to say about remote work trends:
Those in the back-half of their careers, who have great skills, tremendous industry experience, and "steelworker grit" will have the opportunity to reimagine their careers.
"My estimate is that more than 40% of the people in the search business will be out of it by the end of May.  I also estimate that 20% of the firms in the search business will be out of it as well. Those firms were on the edge of failure anyway, and Darwin came in with his boot and gave them a nudge.
If you plan on remaining in the talent access business, the good news is that you will have a lot less competition, and there are potentially millions of jobs that will need to be filled as a horizon — the endpoint to the crisis — is established.  In fact, you can be part of establishing a whole new category of talent access.
Furloughs, layoffs, and companies going out of business have had a disproportionate impact on high-end performers. The 50+-year-old category of workers will get hit the hardest. They will have a tougher time re-engaging with their markets due to ageism and having the highest salaries.
Enter Interim employment, or what I call the Interim Economy.
Those in the back-half of their careers, who have great skills, tremendous industry experience, and "steelworker grit" will have the opportunity to reimagine their careers.
The Interim Economy will witness the advent of a professionally run category of talent access by firms and people who create an "agent-athlete" environment. Think sports talent agent and NFL athlete.
These individuals, many of whom are out of work for the first time in their careers, will be represented by talent firms that will manage their entry and exit from employment at companies. At first, talent will push back, perhaps thinking that being a contract worker is not for them — even a demotion. That would be a mistake. They would be smart to embrace it, because the early adopters, both the individuals as well as companies, will get a competitive jump on those who don't.
The COVID-19 crisis will remove the previous social, personal, economic anxieties, and social stigma of high-end professionals being labelled part of the temporary workforce. New categories of services will emerge that will drive the professional interim markets and offer insurance, benefits, and networking.
The construct of the workforce was shifting toward the Interim Economy anyway. Before the current crisis, of the 160 million people employed in the US, 33% had a contract job. The average length of stay for full-time employment had decreased to 3.5 years, and the average length of an independent work contract had increased to 2+ years and working towards 3 years. That is, the distinction between contract work and traditional full-time employment already was starting to blur. The pandemic merely provides the tipping point".
Summary
Remote work is here to stay – it will be an expected job market standard, even after we've all entered the new, post-COVID-19 normal. As our experts aptly noticed – now's the time to adopt new, remote ways of sourcing, screening, and hiring candidates. Only the companies that follow will be able to attract the very best talent and remain leaders in their field for many years to come.
Hungry for more expert knowledge? Make sure to read our list of 20+ recruitment blogs to follow!