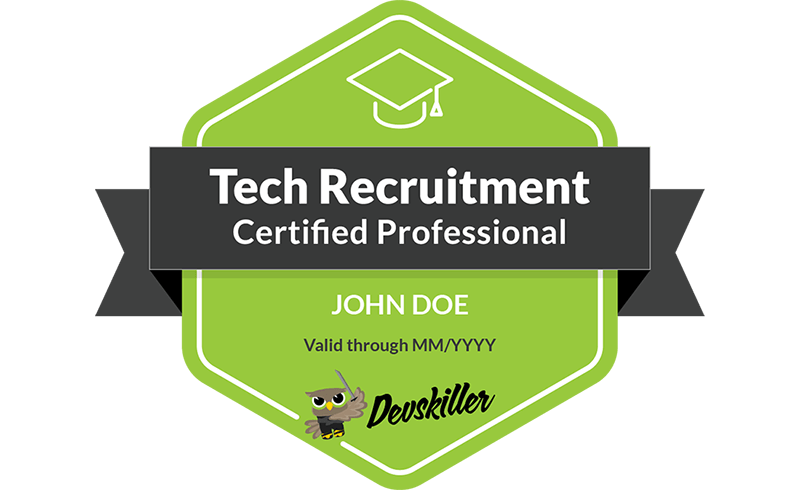 Tech Recruiters are faced with one of the biggest challenges in HR because they chase after the second hardest group to recruit globally (according to ManpowerGroup research). As a consequence, the degree of competition in tech recruitment is FIERCE.
That said, some tech recruiters operate with outdated methods or even worse, have no structure they follow and optimize. Others act like there's still a surplus of talent in tech while there's actually a scarcity of talent. Not only do these people fail miserably, but they also give good recruiters bad rep.
Moreover, in tech recruitment, there's always room to grow. Even the best recruiters need to keep learning to stay on top of their game.
That's why we've decided to take action and designed our educational course dedicated to tech recruitment. We want to give you a competitive advantage over your competitors so you can recruit the best developers out there. And everything is FREE, with the aim to participate in building a better Tech Recruitment market.