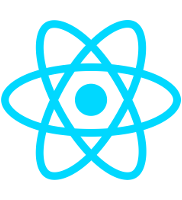 MIDDLE
Address book Test for Senior Full Stack Developer | JavaScript, Node.JS, React, Redux
Overall seniority level

Middle

Test duration

113 minutes

Evaluation

Automatic
Test overview
Test is combined from various tasks. Programming tasks and Code gaps. All evaluated automatically.
Task types
Programming task
JavaScript | Node.js | Address book - Implement endpoints to fetch the list of contacts (with a phase matching and results limiting), fetch details of a single contact and to delete the given contact.
Level: Medium
Tested skills: JavaScript, Node.JS, REST API
Code gaps
MongoDB | Address Book - create a labels view code gap assessing knowledge of MongoDB
Level: Hard
Tested skills: MongoDB
Programming task
JavaScript | React, Redux, Class Components, Enzyme | Address Book - Implement missing features of a small Address Book app, built on top of `React` and `Redux`, which enables Users to search for Contact Details of their friends, family, etc. Please remember that 17% of Verification Tests passes at the beginning of the task.
Level: Hard
Tested skills: Class Components, Enzyme, JavaScript, React, Redux
Automatic evaluation
We automatically score multi-choice tests and programming tasks and evaluate candidate code for logical correctness, time efficiency and code quality.