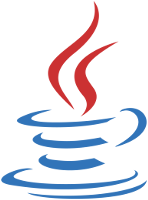 SENIOR
Orders Processing Test for Senior Java Developer
Overall seniority level

Senior

Test duration

62 minutes

Evaluation

Automatic
Test overview
Test is combined from various tasks. Programming task and Choice questions. All evaluated automatically.
Task types
Programming task
Java 8 | Streams API - orders processing - Implement two methods to sinish the application that is responsible for processing orders data.
Level: Hard
Tested skills: Java, Java 8, Java Stream API
Choice questions
5 choice questions assessing knowledge of Concurrency, Java
Level: Hard
Tested skills: Concurrency, Java
Choice questions
1 choice questions assessing knowledge of Java
Level: Medium
Tested skills: Java
Automatic evaluation
We automatically score multi-choice tests and programming tasks and evaluate candidate code for logical correctness, time efficiency and code quality.
Java online test for technical screening and online interviews
The need for using IT products is growing every year and almost all companies need developers to achieve growth. In order to achieve your business objectives, you need to hire the best developers out there.
Using our test for Senior Java Developer, you can screen your candidates for the most responsible position, namely the Senior Developer. If you are searching for a candidate with a solid background, you have to act fast. Remember that other companies are searching for senior devs, too and need them just as much as you do. 
This Senior Java Developer test is powered by RealLifeTesting™ methodology, which helps you verify the candidate's abilities under real working conditions.
Dedicated for Senior Java Developer skill assessment
This Senior Java Developer test can be passed only by professional developers, typically with 5+ years of experience.  
Use this Senior Java programming test to screen developers for the following positions:
Senior Java Developer
Senior Java Programmer
Senior Java Software Engineer
Senior Java Software Programmer
Senior Java Software Developer 
Senior Backend Java Developer
Advanced Java interview questions and tests
When you are searching for a senior developer, the main point to remember is that you have to be fast. There are many HR pros who are searching for a good developer. You need to be faster than your competitors and show the candidate that you're serious about them.
Devskiller Java programming test assets
In most companies, there are at least two departments involved in the tech recruitment process, namely the HR team and the Dev team. With the help of our Test for Senior Java Developer, you can involve your developers much later in the recruitment process. This means you don't ask them to interview non-viable candidates and let them focus on their work instead. 
We have a number of features which can help you decide whether the candidate is likely to succeed or not, including our AI Benchmarking Engine, and video tool LiveSkiller.
Still not sure? Check this out:   
All Devskiller tests are written by subject-matter specialists
we assess the knowledge of programming languages, frameworks, and libraries
you can screen and interview developers straight in the platform