Quando você olha para um computador codificador vs. programador, can you tell which one is which? It can often be rather difficult. After all, they both write computer code and produce technical output. But is everybody who writes computer code the same? Absolutely not and when hiring a coder vs. programmer, getting the wrong one will land you in a major pickle.
Por que você precisa saber a diferença entre um codificador e um programador
Provavelmente a situação mais importante na qual você precisa ser capaz de dizer a diferença entre um codificador versus um programador é quando você está tentando preencher uma posição em uma equipe de desenvolvimento de software. Você não só precisa preencher a posição com o tipo certo de contratação técnica, mas também precisa ser capaz de entender o histórico do seu candidato para ver se ele tem a experiência certa. O que significa quando você vê codificador vs. programador?
É difícil dizer, especialmente porque não é totalmente claro se esses títulos são realmente duas posições diferentes. Alguns comentaristas even consider them to essentially be different terms for the same position. While that might be true for some people, the vast majority of people see a very clear difference between a coder and a programmer which is important for you to know.
O que é um codificador?
Before you can compare a coder vs. programmer you need to ask "what is a coder?" Simply put, a coder is a person who can write code. Often on technical people will stop there and refer to all techies as coders. If that seems like a pretty all-encompassing definition, that is because it is. But it's important to remember that people who can do other things like plan and desenho Além de escrever código, os programas tendem a identificar-se de diferentes maneiras.
Think of it this way. Have you ever cooked food out of the cookbook? Of course, you have. Even if you sometimes burn water, you can probably follow the instructions to make a few basic items. Now, it is true the results may not be pretty, and you may not be able to go too far from the recipe without courting disaster. But if you are careful about following the instructions, you have something that you have made and can eat. In this way, you're so very similar to a coder.
Como Mike Jackson Coloca-se, um codificador é,
Qualquer um que possa escrever algum código que compila e executa, que fará algo que quer quando lhe forem dados os inputs certos.
Você já escreveu algum site? Já fez algum HTML em bruto? Parabéns! Você é tecnicamente um codificador, pois o HTML ainda é tecnicamente código de computador, mesmo que não seja uma linguagem de programação.
Claro, o título não define que tipo de código o codificador escreve. Isto pode ser como simples como implementando uma biblioteca ou pode ser um algoritmo mais complexo. Geralmente, para ser um codificador, alguém tem de ter uma compreensão básica da linguagem em que está a escrever.
Normalmente é aí que termina o seu conhecimento independente. Como Nirmala Vermelha puts it, a coder will probably still need to be instructed on what to do or what's intended to be accomplished, implemented, debug, tested, and checked for quality assurance. Oftentimes, the coder won't even participate in writing a program. Instead, they simply write simple scripts to automate certain tasks.

Se esta descrição parece estar a descrever uma pessoa com conhecimentos bastante básicos, é porque é. Mas quando um programador aprende a fazer um pouco mais, torna-se um programador de computador.
O que é um programador de computador?
Crédito de imagem: Jokejive
After asking "what is a coder", you have to ask "what is a computer programmer?" If a coder is somebody blindly following a recipe to make a basic meal, a computer programmer is like a reasonably competent cook. While they do sometimes read some recipes, they're not stuck with only following other people's instructions. Oftentimes, before cooking they will sit back and decide on what they want to make, what ingredients they want to use, and how they want to put them together.
A questão é que programar envolve mais do que apenas codificar. Jonas Bitautas coloca este ditado muito sucintamente,
Ser um programador significa pensar ativamente em soluções abstratas para um problema antes mesmo de você tocar em código ou abrir seu editor de código favorito.
Sure, programadores write computer code but it's usually the last thing that they do. First, they need to think about what they're doing, what they want to create, and how they're going to create it. They then make a plan of the tools and resources that they're going to use and only then do they start coding. This means that when comparing a programmer vs coder, the competências um programador usa é uma evolução das habilidades que um codificador usa. Como Tom Fordham and puts it,
Programming is creating the logic, coding is translating that logic into code. Many students come into class able to code, but almost none come in able to program–that is, create the logic,
unlike a coder who is happy to just happy to put some code into their computer to perform a  function, a programmer is expected to produce code which is clean and robust. If you think that these are the most basic set of skills you would need to get hired, it's because they are. Even if somebody starts their career as a coder, their first paying job is probably going to be as a juniores programmer.
Qual é a diferença entre ver codificador vs. programador num currículo?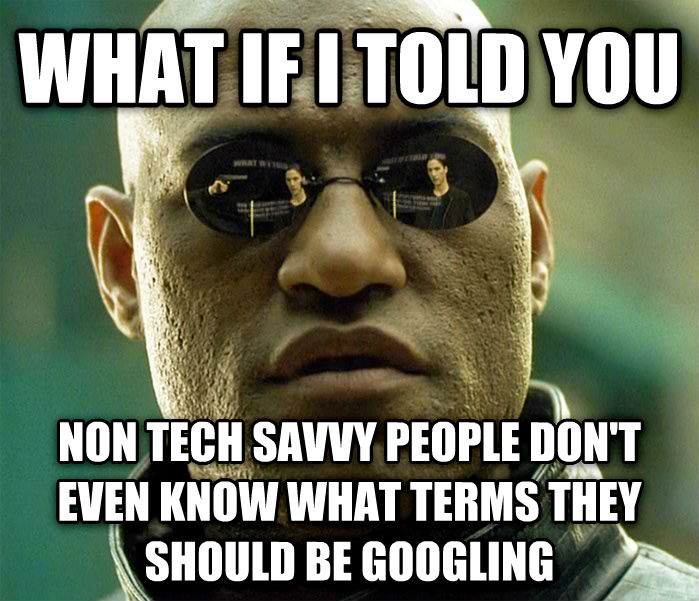 Crédito de imagem: Wow Reads
This will make your head explode. You can't actually make this comparison as coder doesn't really exist anymore as a position. It used to be that coder would be someone who translates very detailed design to C, C++, or some other language. In the old IBM days, it was someone who did the bidding of the chief programmer who ran the development team. But those days are long gone and it's unheard of to see coder as a paying technical position.
If you do see coder, it is probably going to be a medical coder which represents a completely separate position and set of skills.  Alex Rogachevsky goes as far as to say that he doesn't know anyone with coder as their job title in tech.
But if you do see programmer, you know that this person is capable of writing complete and reasonably competent programs in a certain tech stack. Of course, it is still a good idea to give them a teste da amostra de trabalho to see how advanced their skills are.
What positions can do more than a programmer? Developers and engineers
As we said, when you compare a programmer vs coder, a programmer is the competent chef who doesn't need to rely on recipes. But if you want a chef who can cook truly amazing food or run a kitchen at a top restaurant, you will need someone who can do a lot more. In the same way, you will need a desenvolvedor de software, engineer, or architect to create truly great software.
This begs comparisons between a coder vs desenvolvedor and coder vs engineer. The title coder, programmer, developer, and engineer are often used interchangeably but form many differences persist. Unlike coders, developers and engineers deal with the entire development process starting with talking to stakeholders, architecting the inscrição, deploying it, fixing Buggs, and iterating based on feedback.
To find out if your candidate has the skills of a coder vs. programmer, check out our coding tests catalog.
Crédito de imagem: rawpixel