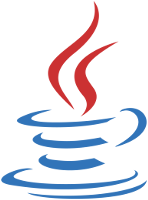 MIDDLE
Hitta ett genomsnittligt ordervärde för varje veckodag Test för Middle Java Developer | Order Analyzer
Övergripande senioritetsnivå

Mellanliggande

Testets varaktighet

65 minuter

Utvärdering

Automatisk
Översikt över testet
Testet är en kombination av olika uppgifter. Programmeringsuppgifter och valfrågor. Alla utvärderas automatiskt.
Uppgiftstyper
Programmeringsuppgift
Java | Orders Analyzer | Find an average order value for every weekday - Implement `OrdersAnalyzer#averageDailySales` method that returns a map of days of a week and rounds the average value to the nearest integer.
Nivå: Medium
Testade färdigheter: Java
Frågor om valmöjligheter
10 choice questions assessing knowledge of API, Java
Nivå: Medium
Testade färdigheter: API, Java
Automatisk utvärdering
Vi ger automatiskt poäng åt flervalstest och programmeringsuppgifter och utvärderar kandidaternas kod för logisk korrekthet, tidseffektivitet och kodkvalitet.
Middle Java programming test for tech HR
With the help of the Middle Java programming test, you can check your candidates' knowledge and find the ones who have the perfect-matching skill set for your open position. The best results are obtained while using the tasks which were written by experts in this field.
Using our Middle Java programming tests you can check whether the developer has not only mastered the Java programming language but also if they know and use certain frameworks and libraries.
The Devskiller tests are powered by RealLifeTesting™ methodology. This methodology gives you an opportunity to check how your candidate can deal with the real-life problems that can appear at work. Such tests verify not only the knowledge of Java, but also code quality and functionality.
Dedicated to Middle Java Developer recruitment
Using this Middle Java Developer test you can assess the knowledge of the programmer who has approximately 3-5 years of experience. Of course, the years of experience needed to reach this level of seniority should be treated tentatively as they depend on multiple factors. 
The Middle Java programming test can be used for screening candidates for the following roles:
Middle Java-utvecklare
Java-programmerare i mellanstadiet
Programvaruingenjör för Java i mitten
Programmerare i Java i mitten av karriären
Middle Java-programvaruutvecklare 
Middle Backend Java-utvecklare
Devskiller Java programming test outcomes
You can use our Middle Java programming test to verify the knowledge of your candidate. You give them a chance to see how their first day at work as a Middle Java developer could look like. Because work sample tests have excellent predictive validities, this type of testing is much more reliable in terms of the end result. 
Why you need a good Java programming test
The IT recruitment process must be fast if you want to reach the best developers on the market. Using a good Java programming test you can assess the candidates' knowledge of technical issues on the early stage, which allows you to decrease the time spent on non-viable candidates. 
With Devskiller tests, you can:   
save your time and money
reduce the number of unnecessary interviews
run live coding interviews to check the candidate's skills in real-time