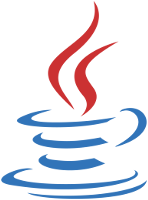 JUNIOR
Invoicing system Test for Junior Full Stack Developer | JavaScript, TypeScript, Java
Overall seniority level

Junior

Test duration

120 minutes

Evaluation

Automatic
Test overview
Test is combined from various tasks. Programming tasks. All evaluated automatically.
Task types
Programming task
Java | Invoice application - backend - Implement the backend part for searching and aggregating invoice data with service and DAO methods.
Level: Easy
Tested skills: Hibernate, Java, Java 17, Java Stream API, JavaStreamAPI, SQL
Programming task
JavaScript | TypeScript | Invoice application - frontend - Implement the front-end part for merging and aggregating the invoice data with currency exchange rates.
Level: Easy
Tested skills: JavaScript, Typescript
Automatic evaluation
We automatically score multi-choice tests and programming tasks and evaluate candidate code for logical correctness, time efficiency and code quality.