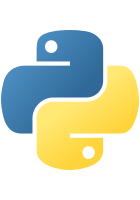 JUNIOR
Client Base Creator Test for Junior Python Developer | Data analysis
Overall seniority level

Junior

Test duration

45 minutes

Evaluation

Automatic
Test overview
Test is combined from various tasks. Programming task and Choice questions. All evaluated automatically.
Task types
Programming task
Python | Client Base Creator - You are working for a digital marketing company. You are regularly receiving messages from various customers on a chat tool used by your company. All messages are stored in a JSON file. Your goal is to retrieve the customer's email addresses for a new client database that will be used for marketing purposes, as well as do an analysis of these addresses that will be used for the company's internal statistical report.
Level: Easy
Tested skills: Data analysis, Data Science, Data Structures, Python 3.x
Choice questions
5 choice questions assessing knowledge of Python 3.x
Level: Easy
Tested skills: Python 3.x
Automatic evaluation
We automatically score multi-choice tests and programming tasks and evaluate candidate code for logical correctness, time efficiency and code quality.